One of my favorite things about the holidays is all the Christmasy books that come out and I am a sucker for a sweet, sappy, but well written tale.  Snow, sex and sultry looks across from a crackling fire, yep, I am in like Flynn!
I've had the privilege of receiving quite a few NetGalley ARCs of the holiday variety and figured I'd create a post around these and give you a map of what to read and what to skip.  See, I'm giving you a gift.  The gift of your time well spent.  You're welcome!
First up – Wild Holiday Nights  
This one is filled with three stories:  Short Review – read them all.  They're all cute, fun and fluffy.  My Favorite – Meg Maguire's hot & steaming story, Playing Games
HOLIDAY RUSH by Samantha Hunter – Cake guru Calla Michaels is canceling Christmas to deal with fondant, batter and an attempted robbery. Then officer Gideon Stone shows up at her door.
This story was so sweet and lovely.  Calla is your usual workaholic who left her little town in search of a better life.  When she's robbed outside of her cake shop, her brother's best friend  flies in to make sure she stays safe.  He swoops in and saves the day and her heart.  

PLAYING GAMES by Meg Maguire – With her plane grounded on Christmas Eve, Carrie Baxter agrees to share a rental car with her secret high school crush. Sure, Daniel Barber is hotter than ever, but he's still just as prickly, too. It's gonna be one looong drive and an unforgettably X-rated night!
This was my favorite story of the bunch.  Meg Maguire's writing is flawless, and steamy and so freaking sexy.  The tension between Carrie and Baxter is palpable.  The push and pull is absolutely magnetic and fabulous to read.
ALL NIGHT LONG by Debbi Rawlins – Overworked paralegal Carly Watts needs Jack Carrington's signature, but he'll do whatever it takes to buy more time before selling his grandfather's company. Including having one very naughty night before Christmas!
Another delightful story. Carly and Jack's chemistry is so well done.  I loved the back and forth banter of these two as they try to navigate through Jack's company holiday party and Carly determination to complete the job she was sent to Chicago to accomplish.
Baby, It's Cold Outside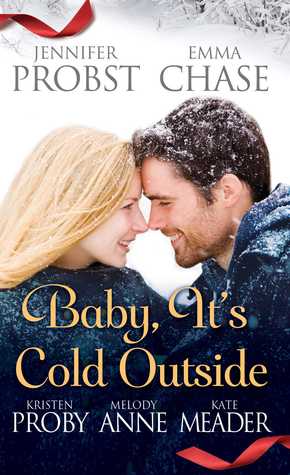 A five story anthology.  Overview – go ahead and check this one out.  Super short, and cute fluffy stories.
It's a Wonderful Tangled Christmas Carol by Emma Chase – this is a little throw back to Dickens' classic tale, where overworked and under attentive Drew is met by three 'ghosts' of his life, trying to show him all that he's missing out on by being a workaholic jerk.
 Searching for You by Jennifer Probst – this one was cute and a novella based around her Searching series.  Those interested in those stories will probably like this one set around Riley and Dylan, a pair of searching for love business people who never in a million years would have thought this would be a match made in heaven.  When a snow storm forces them to get to know one another up at Dylan's house, they find out they're much more compatible then they'd ever thought.
Saving Grace by Kristen Proby – Clumsy Grace fears she'll never learn to ski or end up in the emergency room for sure.  Her friends are tired of her making excuses and buy her a weekend of ski lessons at the near by lodge.  She stumbles into a conversation between a ski instructor and Jacob, the owner of the lodge.  He is attracted to Grace and decides to teach her how to ski.  Of course she mistakes him for the ski instructor and feels like being attracted to someone with similar stature.  She feels like she has nothing to offer someone so wealthy.  When she finds out she's been deceived, of course she's hurt, but ultimately the pair find love amongst the pines.   Super cute & sweet.
Safe in His Arms by Melody Anne – This one was a sweet read.  Natalie has been hired to be the new teacher in Sterling, Montana.  She's anxious after having left southern California and is unprepared for the unwelcoming cold she finds in this new state.  Hawk swoops in and saves her, vowing she's most unprepared person he's ever met.  His family is a bunch of good intentioned meddlers, who ultimately bring these two together.  I really enjoyed this one.  Just sweet and grin worthy.
Rekindle the Flame by Kate Meader – Ah, you really can't go wrong with a good firefighter, can you?  Darcy and Beck have a history.  Long ago they broke up, forced by Darcy's family to find a more suitable mate than a blue-collar fireman.  Beck's been forced onto leave after an accident, and has been tending bar when in strolls Darcy, only this is not the same girl he left behind.  I liked this story about second chances and sort of how a phoenix can rise from the ashes of family expectations.  All in all, this anthology was really lovely and worth a read.
Rocky Mountain Miracle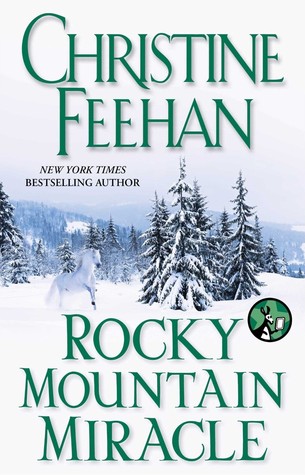 This one was a bit more dark than some of the other books listed above.  This story takes place on a ranch in Montana when Cole, a man presumed to have killed his abusive father comes back to take over the ranch and be the guardian of his half-brother, Jase.  Both Cole and Jase are guarded and weary, having both been met with the hands of the same abusive man.
I enjoyed how the relationship between the brothers evolves and how Maia, the town's veterinarian was the catalyst to bringing them closer together.  I enjoyed the bit of paranormal magic that Maia brought to the story.  My only real complaint was the insta-love Cole and Maia had for each other.  It felt fake and really took me out of the story.  An average read that could be right up your alley if you don't mind the instant attraction/love plot device.
 A Christmas Wedding Ring  
This story was just average for me.  Molly's been crushing on her older sister's ex boyfriend for years.  When Molly's life comes crumbling down around her, she stumbles upon a ring he once gave her and Molly vows to find him and take him up on his offer for an adventure.  Dylan's life is at a crossroads and when Molly shows up at his motorcycle shop one day out of the blue, begging him for the adventure he'd promised her, it seemed like as good a time as ever to get away and figure things out.
This story started out cute, but as it went on, I found Molly's lack of self-confidence overwhelming and just plain depressing and annoying.  I wanted to smack her and say "Snap out of it".  Then there's Dylan, who is supposed to be this macho guy who ultimately turns out to be both saint and wuss.  Neither of which really appealed to me. The writing was good, but the dialogue was annoying.  Just can't really recommend this one.
A Christmas to Remember  
I have to say, this book just didn't do it for me.  The only one I really liked was the one from Jill Shalvis.   Another fire fighter story and second chances.
I think if I'd been fans of the other writer's series these novellas were based off of, I might have liked it better.  I just couldn't get into the stories, characters, etc.
I have to say the Kristen Ashley story was appalling.  The writing was so bad, I had a hard time believing people bought the book just to read it.  If I had to read "My man" one more freaking time, I was gonna through the book out the window, a la' Silver Linings Playbook.
Home for the Christmas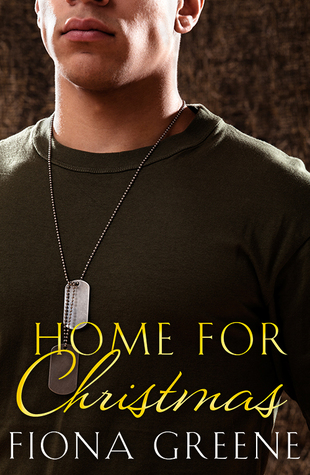 This story started out with promise.  Tate, an Aussie soldier stationed in Afghanistan is handed a present during their holiday celebration.  When he reluctantly opens it, he is amazed to find a present that was something he coveted for his whole life.  He started up an e-mail correspondence with the woman who sent the present.  Layla loves everything about Christmas, after all she helps run her family's christmas tree farm and budding gift giving company.  She's overjoyed to receive a short, but sweet response to her package.  They continue their discussions for a while, even though after Layla lost her brother, she vowed to never be involved with someone from the military.  When Tate ends up injured, all of her fears are brought to a head.
The story is okay, but the ending felt so rushed, I couldn't' help but wish the author had spent a little more time delving into the last quarter of the book like she did the first three-quarters.  Just disappointed me a bit.
Merry Christmas, Baby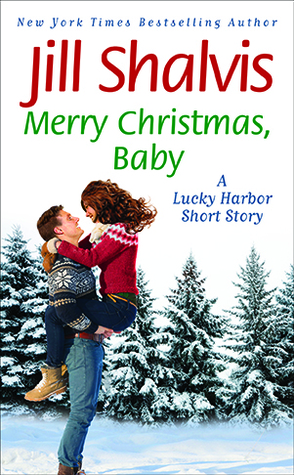 This was a cute, super quick read.  This was my first peek at the Lucky Harbor series, one that I've been meaning to read forever.
The story revolves around Chloe and Sawyer, two characters that I get the feeling have been around in the Lucky Harbor series many times before.  In this story, Chloe is a very eight and a half months pregnant.  The baby, while wanted is wholly unexpected and definitely unplanned.  Sawyer is still taking dangerous ops even though his wife is about ready to pop.  They're going through some tough times, and Chloe feels like he's pulling away from her.  She's terrified she's losing him, but doesn't know what to do to bring him back.
The story was very short, but a nice sweet little tale, and for those Lucky Harbor fans, you will be pleased with the ending for these two characters.
Thanks to everyone for reading my blog and continuing with me on my journey through life.  I hope to have more reviews posted in the coming days/weeks as well as some of my original writing too.
Have a very lovely holiday season and I wish you and your family the very best New Year!
Michela